October may be the busiest time for the State Fairgrounds, but there are a variety of activities happening every week of the year. As we gear up for the 2011 N.C. State Fair, Oct. 13-23, we'll highlight some of the weekend activities at the fairgrounds.
Note: If video doesn't play, try refreshing browser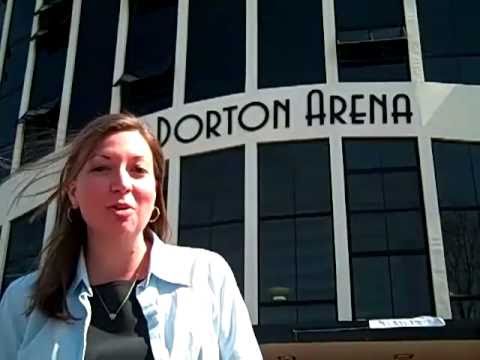 The forecast is calling for rain, but there is plenty to do indoors at the State Fairgrounds this weekend. In Dorton Arena, check out the NC FIRST Robotics Regional Tournament. FIRST is a program that encourages science and engineering through interactive projects. If you've ever played with K'NEX or watched the show BattleBots, you will enjoy this event. If you can't make it out for the tournament, you can watch a livestream of the event here.
Also, make sure you check out the Southern Women's Show in the Graham and Expo buildings for the best in Southern food, fashion, health and beauty. The show starts today and goes through Sunday. Admission is $9, but you can find a discounted admission coupon at the event's website.
The Scott Building will host the Triangle Lebanese Association's annual Lebanese Festival Saturday and Sunday, featuring a celebration of Lebanese culture and cuisine. If you really want to celebrate, don't miss the Arabian Night Party Saturday from 6-9 p.m. Admission to the festival is $2.
The Fairgrounds also is host to the NCAHA/ODAHA All-Arabian Horse Show at the Hunt Horse Complex, Friday-Sunday; the Pipe and Tobacciana Expo in the Martin Building Saturday and the weekly Raleigh Flea Market Saturday and Sunday.