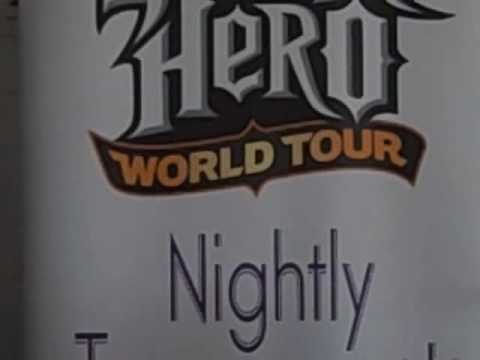 Let's face it: At some point in our lives, we have all wanted to be big rock stars. We can't promise you will be able to join the lineup at Dorton Arena, but you can earn "rock star status" during IGX's Guitar Hero World Tour Video Game Tournament. Four preliminary rounds will be held during the Fair, and the top two contestants from those competitions will receive free Fair admission to compete Saturday, Oct. 24, at 4 p.m. in the Grand Champion Round. The winner walks away with a $100 video game gift card. Second-place and third-place winners will receive $60 and $40 gift card, respectively.
The next preliminary round is today at 6 p.m. The remaining prelims will be Thursday, Oct. 22, and Friday, Oct. 23, both at 6 p.m.
You can also visit the tent (located behind the Folk Festival Tent near Gate 10) to play the latest releases on Nintendo® WiiTM,  Sony PlayStation®3, Microsoft Xbox 360TM, PlayStation®2 and Nintendo Gamecube.