This year's top blog posts included some expected favorites like our review of the latest deep-fried creation and a preview of the newest ride to hit the midway. But, the most surprising one to the make the list was also the most-viewed blog post of 2011. Scroll down to see if your favorite post made the list.
The Deep Fried Tweetup, a collaboration with our good friends at Triangle Tweetup, is a chance for all of our social media friends to come together for an exclusive event just for our favorite followers. We'll have samples of the latest deep-fried creation, a chance to interact with some of our amazing fair performers and exhibitors, and of course a sweet scavenger hunt of the fairgrounds.
During today's media lunch, reporters and guests were able to learn more about the new attractions at the fair. In addition to information about the latest exhibits, rides and entertainment, everyone was able to try three of the newest fair foods to hit the midway – deep-fried bubble gum, deep-fried Kool-Aid and lemon sticks.
At first glance, the Sky Diver looks like a plain Ferris wheel. But when you get up close, you realize there is a lot more to this ride than meets the eye. The Sky Diver is based on a Ferris wheel design, but passengers sit in cages similar to the Zipper. The cages are mounted on an axle that allows the cars to spin like a barrel roll.
As a first-time homeowner (and subsequently, first-time mortgage payer), I like to save a buck wherever I can. Trust me when I say the best way to save money on admission and ride tickets to the State Fair is buying your tickets early. And, if you're looking for a front-row seat to one of the Dorton Arena concerts, you're definitely going to want to be in front of a computer when tickets go on sale…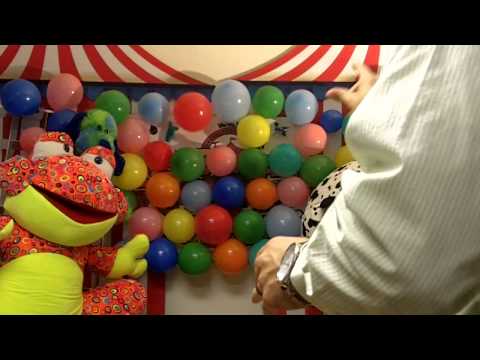 Each year, we are tasked with creating a theme and logo for the coming State Fair. This is done in conjunction with our advertising agency. It's not easy to encapsulate in a few words the excitement, flavors, colors, people and traditions that are part of the Fair. It's a process that takes several weeks, but we love this creative time and how it makes us think about the many things that make the State Fair special.
There you have it. The top five blog posts of 2011. The more I think about it, the more fitting it is that the theme announcement was the most-viewed blog post of the year. After all, it was also the first blog post to mention the 2011 N.C. State Fair. It's rewarding to see that level of excitement and support from our social media fans. Thanks for another great year!