Do you have a green thumb? Then you should consider entering one, two or all three flower shows during this year's State Fair. There are competitions for adults and children, professionals and amateurs. You can enter competitions for annuals, perennials, bonsai, flower arrangements, hanging baskets, gourds or pumpkins – just to name a few. The flower and garden competitions also have the highest premiums. While most prizes are in the single digits, some garden winners can take home up to $750.
In the Premium Book, you'll find 31 pages with all the classes, groups and sections for the Flower and Garden Show. Did we mention it's free to enter, and you can win ribbons, prize money and of course, bragging rights? 
Still on the fence? Erv Evans, superintendent for the Flower and Garden Show, recently sent us a list of the top reasons to enter the show. Check out the video below as Ray Starling, garden enthusiast and NCDA&CS general counsel, reads the top 10 list. Maybe one of these reasons can persuade you to enter.
 Note: If video doesn't play, try refreshing your browser.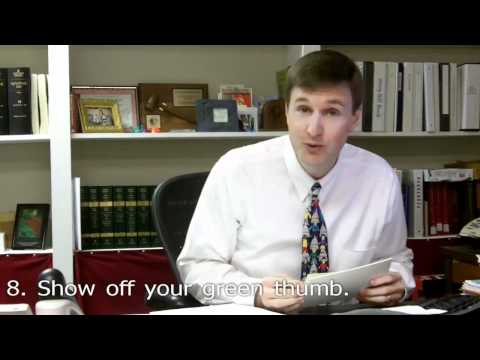 For more information about the Flower and Garden Show, including show schedules and entry forms, visit the competition page on our website. Entry forms are due Oct. 1.