During today's media lunch, reporters and guests were able to learn more about the new attractions at the fair. In addition to information about the latest exhibits, rides and entertainment, everyone was able to try three of the newest fair foods to hit the midway – deep-fried bubble gum, deep-fried Kool-Aid and lemon sticks.
While everyone enjoyed the lemon sticks, the deep-fried bubble gum and Kool-Aid caused some controversy. People seemed to be either pro bubble gum, or pro Kool-Aid.
Even in the press office, we couldn't decide. Merrie Go Round, Flying Bob and Tilt-A-Whirl enjoyed the deep-fried Kool-Aid, a fried ball of dough mixed with Kool-Aid drink powder and topped with a fine combination of sugar and Kool-Aid powder. Here's Merrie Go Round's review: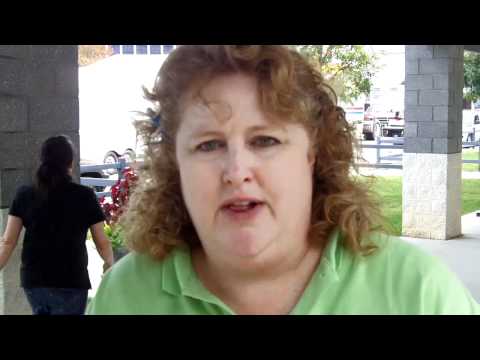 Firecracker and I preferred the deep-fried bubble gum, which is actually a marshmallow, dipped in bubble gum batter and topped with bubble-gum flavored icing and Chiclets. Here's our review filmed by the 2009 Deep Fried Ambassador Suzanne. Thanks, Suzanne: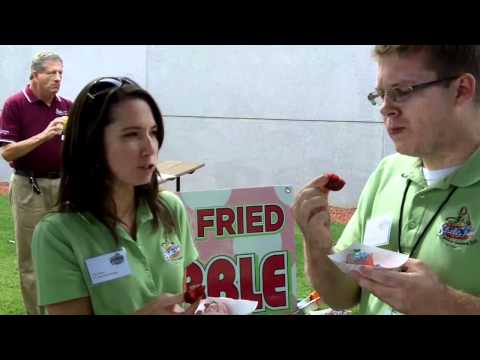 Which side are you on, Team Bubble Gum or Team Kool-Aid? Try them both when the gates open Thursday at 3 p.m. for the 2011 N.C. State Fair. And, don't forget you can save time and money by purchasing your tickets in advance. Find out more information at www.ncstatefair.org.