Tucked away in the tropics of the N.C. State Fair, otherwise known as across from the Village of Yesteryear, Chiquita Banana provides banana lovers an island escape.
At the booth, Chiquita Banana fans can take a photo dressed in a banana costume and sample a fresh banana smoothie.
Note: If the video doesn't appear, try refreshing your browser.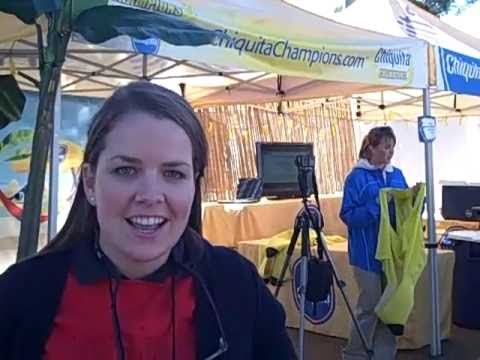 From 10 a.m. to 7 p.m., Chiquita will prepare banana smoothie samples each hour. With flavors ranging from Banana Berry Colada and Banana Split to Peanut Butter Banana and BananAde, you definitely don't want to miss these tasty treats!
For information about Chiquita Banana farms, nutritional value and creative recipes, come check out the Chiquita Banana booth or visit the Chiquita Banana website at http://www.chiquitabananas.com/. Now, if only we could be frozen and dipped in chocolate…