Brian Long, director of the State Fair Press Office, held a press conference today in the Bearded Lady's office (aka the intern's office) to announce the 2009 State Fair concert lineup. Check out the video to see who's going to be playing in Dorton Arena.
Note: If video doesn't appear, try refreshing your browser.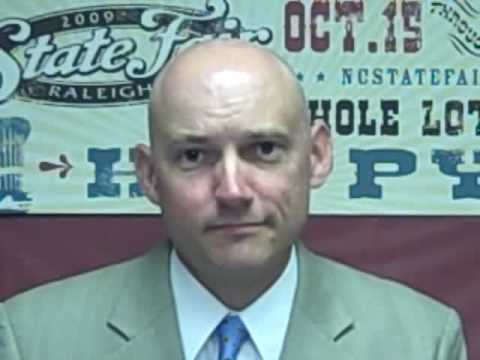 I hope you noticed from the video that all concerts are priced at either $5, $10 or $15. You may have also noticed that we skipped Thursday, Oct. 22.  One of the bands pulled out of its contract with the Fair late last week, and we are working hard to quickly resolve this issue.  We'll let you know as soon as we know who will be performing on this day.
Tickets go on sale Aug. 3 at 10 a.m. at ncstatefair.org. See the Dorton concert page here.
So tell us, who are you excited about?