Cotton Candy and I had a few minutes of downtime yesterday while waiting to meet someone at Gate 9. To occupy ourselves, we decided to take a look around the LEGO Experience tent that is located right inside the gate. We expected to just walk through, but soon we found ourselves  standing in front of a bin of LEGOs feebly attempting to make a corndog. Then we found out that our creation could earn us a sticker if we picked up a LEGO passport. Like kids in a candy store, we were hooked. We grabbed our passport lanyards and were off to collect all four stickers.
Overall, we had a great time in the LEGO area. The LEGO staff were friendly and helpful. You can tell they really enjoy the LEGO products and their excitement is contagious. (Oh, and we weren't the only "adults" in the area, either.)
Check out our fun on the LEGO Experience Tour: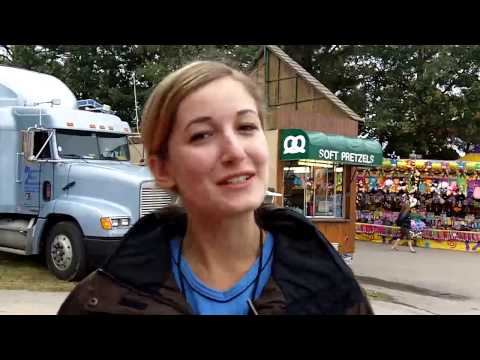 If you are coming to the State Fair anytime between now and Sunday, Oct. 18, be sure to stop by the LEGO Experience. One last note, though…they don't have lighting,  so be sure to stop by before it gets dark.