Around here, we're pretty big fans of The Peterson Farm Bros YouTube sensation,"I'm Farming and I Grow It." If you haven't seen this Internet phenom, check out the video below: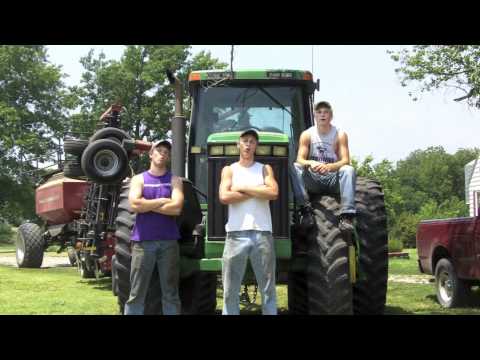 The video has more than 6 million views on YouTube and has inspired an array of other farming parody videos, including Lil Fred's "Farm It Maybe." With all of the creativity across the country, we knew there had to be just as many creative people right here in North Carolina. That's why we created the Bumper Crop of Fun Video Contest. Here's how it works:
Create a music video that features some aspect of agriculture, farming or the State Fair.
The video has to include this year's State Fair theme "Bumper Crop of Fun."
Upload your video to YouTube or another video-sharing site.
Send a link for your video to ncstatefair@gmail.com with your name, mailing address and phone number.
All entries are due by 5 p.m. on Aug. 31.
We'll announce a winner Tuesday, Sept. 4. The winner will receive a State Fair prize pack and the winning entry will be featured on the N.C. State Fair website through the end of the fair.
So, what are you waiting for? Get a group of friends together, grab a camera and visit a farm, farmers market or the fairgrounds. We can't wait to see your video. And, who knows, you might be the next Internet sensation.