We introduced the 2013 Fair theme last Friday afternoon. The State Fair office staff and grounds crew performed a crazed edition of the Harlem Shake. We figured this video was the perfect way to be somewhat relevant and also to portray the craziness that is the N.C. State Fair.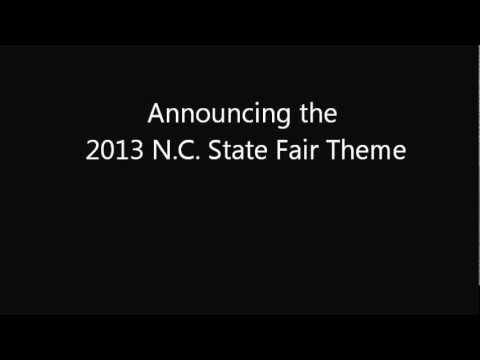 The great thing about the fair is that it draws people of all walks of life and from all over North Carolina. For 11 days, we're one big melting pot for the state. Or as our theme puts it, we're North Carolina's homecoming.
We love the imagery of the theme. Anyone who has grown up in the South likely knows what a homecoming is. It's not just a Friday night football game and tailgate. It's a humongous potluck after church where people travel from long distances to come back and fellowship and enjoy each other's company. And that's what the fair is to us. A big family reunion. With lots of food and lots of fellowship. And seeing people we don't see but once a year. But they are family. You are our family.
And we welcome you to join us Oct. 17-27, 2013, for North Carolina's Homecoming. What do you think? What makes the State Fair North Carolina's homecoming?