Cindy McGee graduated from N.C. State University in August facing a tough job market. Instead of giving up hope, she took her love of baking and started BlueBird Cupcakes, a gourmet cupcake business that is making its debut at the 2010 N.C. State Fair.
The sociology major turned baker offers seven varieties of cupcakes: Snickers, Pumpkin Spice, Caramel Apple, Red Velvet, S'mores, Very Vanilla and Maple Bacon. Cindy says she bakes around 300 cupcakes each night and goes home around midday to bake 300 more. Her dedication ensures that customers will get a quality cupcake no matter when they come to the Fair.
The Deep Fried Crew sampled all seven varieties yesterday. Find out which ones were our favorites in the video below.
Note: If video doesn't appear, try refreshing your browser.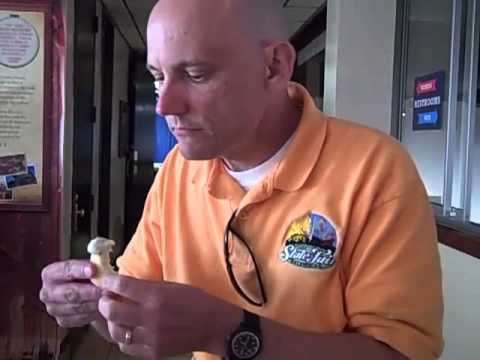 You can find BlueBird Cupcakes in the Kerr Scott Building, and don't forget to use our food, ride and exhibit finders to plan your trip to the Fair.