Fairgoers will notice a new smell wafting from Heritage Circle this weekend. The fresh-baked bread from Neomonde Baking Company joins the smells of warm apple cider and cured tobacco in a demonstration tent beside the old chapel. Artisans from the local bakery will spend four hours each day, starting today, bringing volunteers on stage to create some of the store's signature recipes. The exhibit also featured artisan breads for sample.
Here are some highlights from last Sunday's demonstration: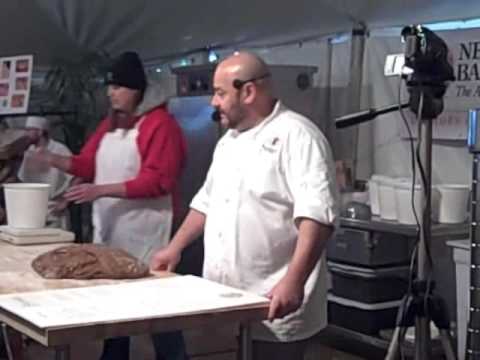 If you missed the baking demonstrations last weekend, you still have time to see and taste the delicious breads today through Sunday, Oct. 22-25, from 4 to 8 p.m.