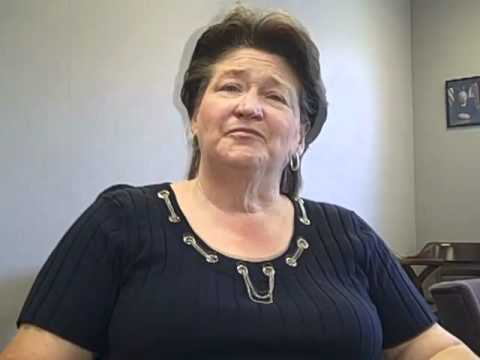 The Village of Yesteryear's new superintendent, Pam Earp, knows she has big shoes to fill.
She was picked to succeed longtime village craftsman Jim Trantham, who lead the group's efforts to educate the public about heritage crafts for 38 years.  Trantham created musical instruments, and his son and grandchildren have also been fixtures in the village for many years. Visitors were often treated to impromptu concerts when Doug Trantham would play one of his dad's creations with Doug's daughter singing along.
Earp's craft is decorative corn husk or corn shuck dolls. She is joined in her booth by her mother and her daughter. While there are three generations of her family represented, the crafting tradition has taken a much less traditional route. Earp started making the dolls first, then got her daughter interested in them and eventually her mother.
Earp can remember seeing Miss Maddie the corn shuck doll lady at the State Fair when she was a girl and liking the craft.  But it was on her honeymoon in the North Carolina mountains where she took her first steps towards doll making.  She saw a man making and selling them and thought it was something she could probably do. A little later she was at a roadside stand and saw a corn shuck doll kit for sale that was made by the same man she had seen earlier. She bought the kit, brought it home and made "the ugliest doll I have ever seen in my life. It was very simple, plain and a little crooked." 
Earp eventually revisted the less-than pleasing doll, deciding that she would fare better if she abandoned the instructions from the kit. Starting with just the corn shucks and applying some of her sewing know-how and principles to the process, Earp managed to create a doll she was proud of.
The village people appear to have made a good choice, as Earp and education seem to just go together.
She chairs the Basic Skills Department at Johnston Community College and is working toward her doctorate in community college education. Talking to her for just a few minutes, you realize she is very passionate about education and wanting people to appreciate and carry on North Carolina's heritage-crafting traditions.
Visitors to the Village of Yesteryear shouldn't expect to see sweeping changes this year.  While Earp has some ideas to enhance the village 's educational mission, she promises the changes will be subtle.
One thing visitors can look for is a stage for performances from an array of village crafters and others.  There will also be a visiting crafters booth, which will change daily. Earp hopes to draw in former village crafters who have been unable to be regular exhibitors at the Fair for many years.
Earp also has plans to collect the oral histories of the village crafters so people can hear those stories in the crafters' own voices. Each year she hopes to videotape nearly a dozen crafters until she has captured all of their stories.                                                                                                 
See more about Earp and the Village of Yesteryear in the attached video.