Our very first Deep Fried Ambassador, Suzanne from the Pretty*Swell blog, blew away all our expectations last year and set the bar pretty high. Nevertheless, we had some amazing entries from people wanting to be the 2010 Deep Fried Ambassador. These bloggers represented Fair veterans and rookies, singles and parents, deep-fried food lovers and exhibit enthusiasts. We had so many great entries that it's taken us an extra day to decide.
Luckily, we reached a decision about an hour ago and are happy to announce that the 2010 Deep Fried Ambassador is Ashlee from the LilBlueAshes blog. She won us over with her experience entering scrapbooking competitions, working with FFA students and dancing in the Folk Festival.
Note: If video doesn't appear, try refreshing browser.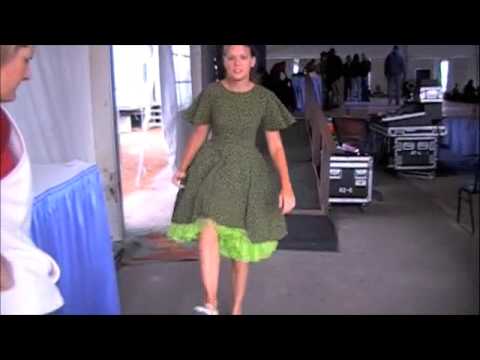 As Deep Fried Ambassador, Ashlee will get the ultimate behind-the-scenes scoop, starting with our pre-Fair media lunch Monday, Oct. 11, where we introduce our media partners to the newest foods, entertainers, information and fun the N.C. State Fair has to offer. She'll also get great State Fair swag and, of course, tickets to come back every day of the Fair to blog about her experience.
Check out Ashlee's blog post and the other entries below:
LilBlueAshes
Teri Pasley (a.k.a. Gorilla Girl)