The competition was tough in this year's quest to find a Deep Fried Ambassador – an individual whose love for the fair rivals the size of a giant pumpkin.
We had 10 amazing entries from a diverse group of food-loving, cow-milking, concert-going, pig-race-watching fair fanatics. Each post included memorable one-liners, such as Jay Goel's "Once you go CAT, you never go back," and beautiful prose as demonstrated by Girls With Guts, "At night you light up my eyes with your colorful fireworks display, shining down on the sea of people who travel near and far to be with you."
We wish we could have picked them all, but unfortunately we could only choose one. And so, we are happy to announce that after much discussion, the next Deep Fried Ambassador is Amy Lewis from The Practical Cook blog. For winning the contest, Amy will become an honorary member of the Deep Fried Crew as she blogs, tweets and posts to Facebook about her experience at the fair. She'll also get to join us at the pre-fair media lunch on Monday, Oct. 10, and the Deep Fried Triangle Tweetup Thursday, Oct. 13, as our very special guest.
In addition, Amy will get a sweet State Fair prize pack with two admission tickets for the entire fair and other fair swag. The Practical Cook won us over for her appreciation of fried food, witty sense of humor and her willingness to step in front of the camera. Here's her winning post:
Gentle Readers, when I announced that I was applying for the esteemed and prestigious role of Deep Fried Ambassador, there were a couple of responses. For people who know me well and have eaten with me, it's "of course you are" and "I hope there's a sash." For others who know me through other avenues of my life, there were some who doubted that this was actually a legitimate position that was open to be filled. I shall now state my case, and my proposed platform, if I should be so fortunate as to be selected.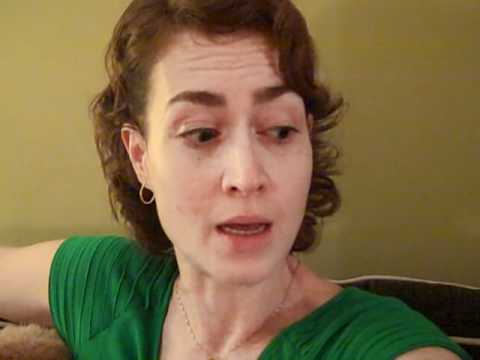 1. The Practical Cook considers Fried a food group. In reviewing my blog posts, I notice that I've reviewed fried okra in 4 establishments to date, and I haven't even covered my favorite one yet (local BBQ joint, the cinder block kind). I stand firm that Fried is best done in a commercial setting, and what could be better than the N.C. State Fair? Renowned for deep-frying everything, these mobile practitioners are devoted to the art of Fried, and it will be crunchier than a practical home cook can manage.
2. I love food on a stick. Honestly, is there anything better? And it's mobile. The N.C. State Fair is the original food truck rodeo, the original elusive outdoor food experience. Elephant ears, cotton candy, turkey legs: all better consumed outside, walking the midway. And we haven't even started talking about the ice cream or apple categories.
3. Authentic N.C. birth certificate. I am deeply Southern, with Fried Squash being one of my first jobs. I make jams and preserves, and I believe you have to put in your time to perfect the pound cake. If you want the real scoop on everything from lemonade stands to ham biscuits to prize-winning pies, I'm there, video camera in hand.
4. It takes a village, and I plan to take one with me. How can I possibly eat one of everything? Perhaps it will just be a nibble, but I plan on taking a crew of merry eaters. Five have already signed on (The Practical Cooks Junior were on-board with "Fried" and halfway out the door with "Fair"), and I'm going to invite other bloggers, eaters, and comrades to join me on this odyssey.
Will you support me in this quest to become the next Deep Fried Ambassador at the N.C. State Fair? Post a comment or Tweet (to me, ccing: @NCStateFair). I look forward to bringing the Fried to you.
Send your letters of support and your video requests for the N.C. State Fair to practical cook at gmail dot com. Connect on Facebook: The Practical Cook Blog. (Thanks in advance for spreading The Practical Cook Blog word. Press "like" on Facebook today!)
Thanks again to everyone who entered. You can read the other amazing entries in yesterday's post. For those not selected to be the 2011 Deep Fried Ambassador, we hope you will still share your State Fair experience on your own blog and send us a link as you post. And don't give up! Please enter again next year. The competition was indeed tough.
And hopefully, we'll see all the finalists at the Deep Fried Triangle Tweetup, Oct. 13, our exclusive event for our social media friends. Tickets are just $5, and includes admission to the fair and the Tweetup. Just follow this link to pick up your discounted admission ticket through eTix.