While checking out all of the action at the Got to Be NC Festival, we discovered a new favorite treat that we hope will also be at the State Fair — deep fried pizza from Blue Diner Grille!
This tasty treat is dipped and battered in Italian breading, fried to perfection and served with some spicy ranch sauce. It has a very satisfyingly warm and cheesy center with bits of pepperoni throughout.
Check out this video as Firecracker, Flying Bob and Green Thing taste test our first deep fried pizza.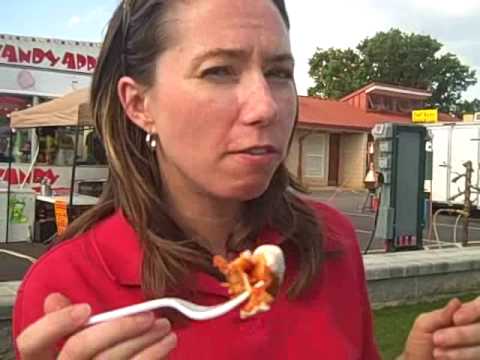 A big thanks to the folks at the Blue Diner Grille, located in front of the Food & Wine Expo in the Expo Building, for letting us taste test, and report on, their new deep fried creation.
And enjoy the comedy of the World's Strongest Redneck in the background.