Craving deep-fried goodness, but can't wait until October? We're here to help. Each Friday in September, Bearded Lady will visit a local Best Dish in N.C. restaurant to see what chefs are frying to satisfy a Fair fanatic's hunger. Along the way, he'll sample deep-fried creations worthy of the N.C. State Fair. And, while you won't find these foods at the Fair, you will find them throughout the year at our participating restaurants.
Carolina Ale House is a locally owned chain of restaurants with 14 locations across the Southeast. And while it may be a larger operation than other restaurants we've visited with Deep FRIEDays, its mission is still the same – use locally grown produce and meats to offer quality dishes to your customers. Banana peppers, squash, zucchini, tomatoes, chicken and ribs are some of the items you'll find in the kitchen from North Carolina at Carolina Ale House's Brier Creek location in Raleigh.
That's where we met Cory Mattson, corporate chef for Carolina Ale House's parent company LM Restaurants, Inc. and Steve Ghiarello, executive chef, Carolina Ale House – Cary. The relationship between the N.C. State Fair and the two chefs started more than a decade ago. In 1994, Cory worked for former Ag Commission Jim Graham in Caracas and visited the Fair as the Commissioner's guest. Steve's wife has worked for NCDA&CS for 12 years, and was chosen to paint Commissioner Graham's portrait. (More recently, she helped us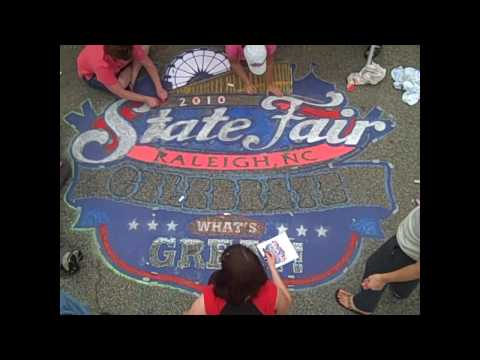 target="_blank">announce our 2010 theme.)
For this week, Cory and Steve prepare a deep-fried snack just in time for football season – first down fried banana peppers. The peppers are soaked in buttermilk, then breaded and fried, and served with ranch dressing. Check out the video below to see how they make them.
Note: If video doesn't appear, try refreshing browser.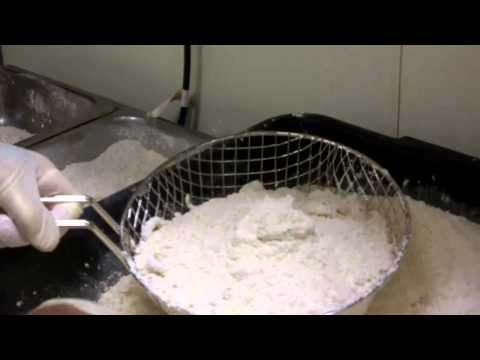 You won't find first down fried banana peppers at the Fair, but you can try them at Carolina Ale House. Come back next week, when we visit Lucky 32 in Cary for our final Deep FRIEDays.