This morning we had our pre-Fair media lunch, and man, was it tasty. The Murphy House, which brought us deep-fried pecan pie and deep-fried mac'n'cheese last year, never fails to wow us with its deep-fried creativity.
This year was no different. We were able to sample chocolate-covered bacon (fittingly called "pig lickers") and — brace yourself — deep-fried Ho-Hos. In the name of work research, the Bearded Lady, Firecracker and I took them for a test run. Check out the video below for our reactions.
Note: If video doesn't appear, try refreshing your browser.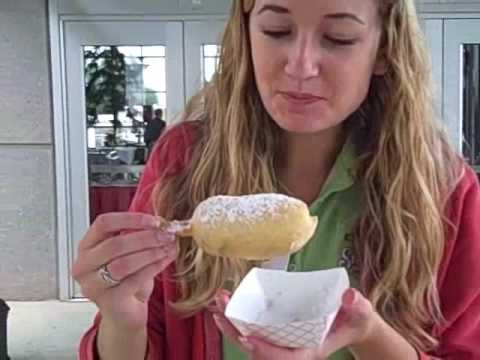 You'll be able to find the deep-fried Ho-Hos at the Murphy House's location near the Grandstand Building, and the chocolate covered bacon will be sold at the Kerr Scott Building concession stand and the concession stand inside the Commerical and Education Building.