(This is part 3 of the "Whole Lotta Loony" series chronicling the adventures of your Deep-Fried Ambassador and Deputy Deep-Fried at the North Carolina State Fair.)
Okay, so the last thing I want to find out about myself (and have blasted over a microphone to zillions of state fair-goers) is my weight. I've been pounding the chocolate-covered bacon lately. And candy apples. And maybe a biscuit here or there.
All in the name of deep-fried duty, of course. And spread out over multiple visits. But still.
So when it came time to check off another never-done-it item from my list, I decided that having the world know my age would be relatively painless. Right?
Deputy Deep-Fried and I scouted a number of carnies before settling on ours. As we approached her "Fool the Guesser" booth, she was deep into thoughtful investigation of another woman's weight. A braver soul than me, for sure.
What I witnessed next confirmed that age-guessing was the way to go.
The carnie asked the woman to turn around, then proclaimed something along the lines of "Oh, girl. You got some junk in that trunk!"
This was met by a chorus of "oh no she didn't!" and hoots of laughter by the gaggle of bystanders.
Age. Definitely age.
My turn at the mercy of the carnie wasn't as excruciating, but still funny: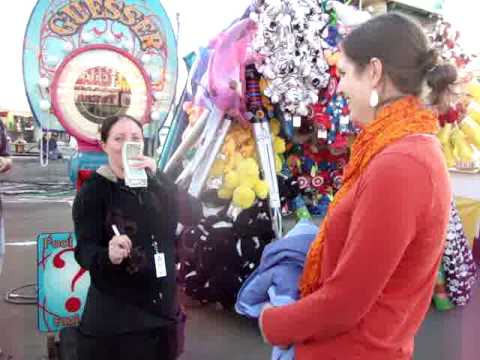 And here's the Deputy, having her birth month guessed: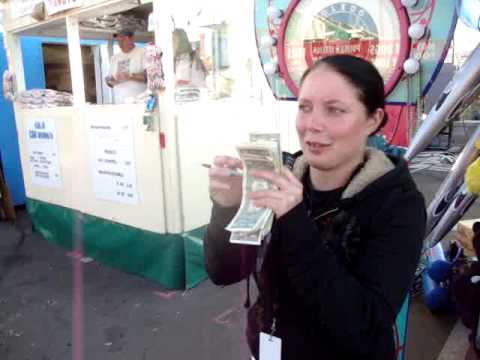 What's next for us?
Three words: on a stick.