This is a guest blogger post by our Official Deep Fried Ambassador, Ashlee. We'll be reposting her State Fair adventures from her Miss Ashlee blog throughout the Fair. Welcome Ashlee!
Take me to the fair,
Don't know anywhere
I would rather be.
Let's go to the fair,
We'll walk hand in hand
Through tomorrow land
Honey you and me
I wanna see everything…do everything
While we're viewing it all
I'll buy the peanuts and popcorn
We'll have us a ball….
This is a song by Elvis">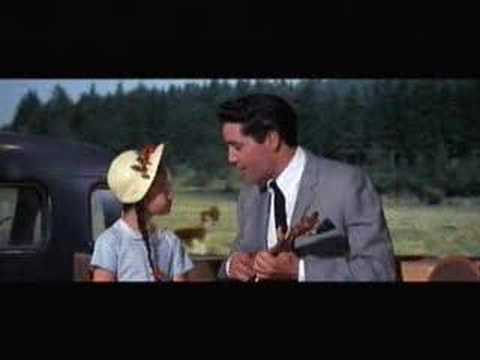 that pretty much sums up my feelings about the North Carolina State Fair and is often playing through my head!!!
This afternoon I had the opportunity to attend the Media Luncheon for the State Fair where I rubbed shoulders with fair giants such as Commissioner Troxler and State Fair Manager, Wesley Wyatt.
They gave everyone the heads up for the things we can look forward to celebrating this year. Such as…
*250 food vendors – some of which are so brand spanking new that the first time the fry oil bubbles will be right here at the NC State Fair!!
*Speaking of food (do I ever not speak about food?) you can look forward to deep fried pumpkin pie, gourmet funnel cakes, fried Frito pie, Kool-aid pickles, and deep fried Chips Ahoy!
Oh… and did I mention deep fried Honey Buns??
*150 rides…[Correction: 105 rides, but still the most] the most on the Eastern seaboard… yeah, we know how to do things right! And we're trying to keep things green. As the rides are updated, the lighting is changed to LED and generators are switched from gasoline to biodiesel!!… Supporting the NCSPA (NC Soybean Producers Association – not to be confused with the school psychologist association, whom I also love!) and Mother Earth! Who doesn't love that!?!
*Want to move into the fair?? (I totally understand… I do too!) You practically can… there's a new RV campground near the Horse Complex where folks can plop down and plug in and join in the fair festivities. With this little bit of news I may be able to get Lady and Mister and their 28 foot trailer to come visit me yet!
*Always the educator… (it's in my blood)… I learned today that the highest premium is for the small gardens found in the flower show! Award winning gardens can win up to $750! Too bad I seem to have a brown thumb!
*You can still get discounted tickets! So get on it already!
Thanks to the folks at NCDA&CS Market News for letting me sit by them at lunch!
Thanks to Brian, Jen, Paul, Andrea, and Natalie for showing me a good time!
And a special thanks to Matthew for frying me a pickle!
So come on now y'all….
Let's Celebrate What's Great!!