This is a guest blogger post by our Official Deep Fried Ambassador, Amy. We'll be reposting her State Fair adventures from her Practical Cook blog throughout the Fair.
First Time at the Fair: The Practical Cooks Junior Review (And Love-A-Fair with video)
Gentle Readers, The Practical Cook is proud to introduce today's guest bloggers, The Practical Cooks Junior. As first time fair-goers, their perspective is energizing and a reminder that a field trip is a worthy investment of time and energy.
Let's hear from TPCs Jr, shall we? Roll the tape: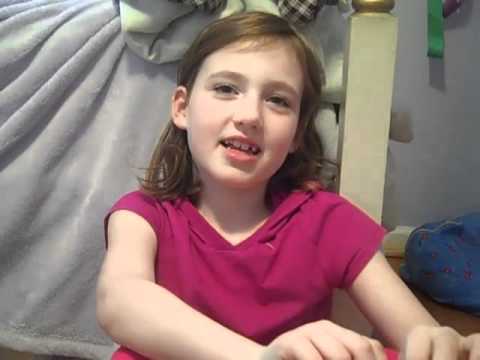 To quote the Youngest upon arrival: "They have everything in the world here." Yes, yes they do.
First, the Eldest in her own words, her journalistic debut, because nothing is wasted on a writer:
Here's a transcript of the Eldest's journal entry, with a little editorial clean-up:
I went to the state fair. It was fun. There were animals. There was fried food. There were rides. We went on the Ferris wheel today. I saw the animals. I ate a hot dog. I ate a fried okra. I ate a fried Oreo. I ate an apple dumpling. I drank lemonade and a cider.
If you wondered if TPC Jr was related to me in the food department, there you go.
Though the Eldest mentions okra as singular, let me tell you, she chose to eat more of this than the ear of corn her sister had. It was in fact that good, and every member of the crew, including all Complicated Vegetarians, like it. We'll be going back for more.
Speaking of the CVs, witness the three-straw action on the apple cider freezie, found in Heritage Circle.
But we weren't the only ones dining. We also got to see some piglets and a calf having breakfast:
And of course, we had to take the ceremonial photo in front of the overlarge produce:
This just in, if you're afraid of heights, and the Youngest isn't, the Ferris Wheel can be a challenge ("sit down, mommy's trying not to barf"). However, it was a highlight of the trip for everyone:
Special thanks to my guest bloggers today, for the great review and for generally being awesome.
Do you remember your first trip to the fair? Have you taken your kids? Share your stories in the comments below, or Tweet with #ncstatefair as the hashtag. (And do please comment and "like," the Youngest is very metrics driven and will inquire how many people "liked" this. What can I say, future Social Media expert.)
Send thoughts and queries (cooking ones, not just fried ones) to practical cook at gmail dot com. Connect on Facebook: The Practical Cook Blog. (Thanks in advance for spreading The Practical Cook Blog word. Press "like" on Facebook today!)

Tomorrow, we wrap things up with Highlights from the N.C. State Fair: Top 5 List.