Over the past four years, we've had the chance to sample some of the latest, greatest and strangest fair food to come to the N.C. State Fair. In the spirit of year-end lists, we thought we would look back at 15 of our favorite food-related posts from the past four years. Each day between now and Christmas, we'll post a different food review from our archives.
3. Challenge accepted: Deep-fried brownies (2011)
Last week, we asked you to submit press office challenges you would like to see covered on the Deep Fried blog during the fair. We received about a dozen entries and narrowed the list to three. Our first entry was submitted by Dante H. It was really hard to pass up on this opportunity to sample deep-fried brownies. Check out the video below to see what we thought. (Hint: It was awesome!)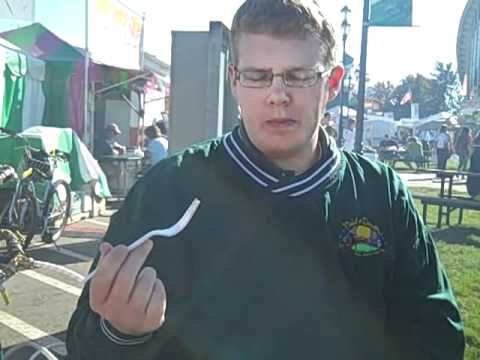 Brownies are the latest deep-fried creation from Chef's D-Lite, which also offers chicken-fried bacon, deep-fried mac & cheese and deep-fried moon pies. You can search for food near you using the N.C. State Fair app for iPhone and Android, or by visiting the food finder app at www.ncstatefair.org.