What do your favorite State Fair entertainers do during the other 354 days of the year? For many, traveling the country performing is a full-time gig, and it seems like a good way to make a living.
We caught up recently with Keith King, owner of the King BMX Stunt Show http://www.bmxbikestuntshows.com/, and the person responsible for the high-flying thrill show in the Grandstand for the past nine years.
Keith is a Durham native, who works full-time entertaining crowds with fancy flatland bicycle riding and outrageous ramped-up jumps. The bike stunt show marks its 10th anniversary at the State Fair and the riders are always a fair favorite.
Keith and the guys put on a great, high-energy show with plenty of audience interaction. Lucky visitors take home promotional T-shirts and other giveaways but without doubt everyone in the stands will remember the flips, tailwhips and 360 degree spins.
Many of the riders with the King BMX Stunt Show compete or have competed in the X-Games so the shows provide fans of extreme sports an up-close chance to see riders catch "big air."
And afterwards, the riders sign autographs for fans.
Here's what Keith had to say:
What's you summer schedule like?
Summer sometimes is kinda slow, although we have been really busy this year. To kick off the summer, we completed our race car project, http://uk.youtube.com/watch?v=1lxC2lhvN98″>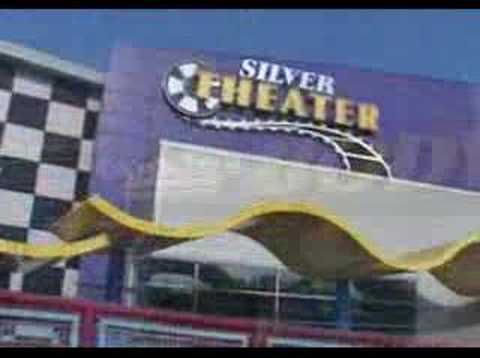 . We actually built a ramp on a real NASCAR race car. We debuted the car at the Victory Junction Gang Camp and had so much fun we decided to use the race car ramp in several other shows this summer .
Where are you (in the state/US) now?
At home now, although we will be in Tennessee this weekend (Aug. 9), then back home, then off to Alaska and back through Tennessee and Georgia.
Who are you listening to on your iPod?
I don't listen to my iPod much because it has all the show songs on it and I hear that enough … In the morning I like to listen to John Boy and Billy while I work in the office …even though it broadcasts out of Greensboro and the reception is not the best.
Last movie you saw?
It was Days of Thunder on DVD. I watched because we may use some sound bites from the movie in our show music…this would all play into the race car ramp ….I am pretty sure Days of Thunder was the last time Tom Cruise was close to being cool, now he is just weird.
.
Favorite food?
Beef brisket and Q Shack
Favorite State Fair food?
Mark Kings's Hot Dogs …no relation to me, however, I have known him for over 10 years. Usually, the only foods I eat at the Fair are Kings hot dogs.
Best King BMX Stunt Show ever?
Year 2000, we had several riders on hand and word got out to other riders in Greenville and they showed up to have fun. Ryan Nyquist (winner of numerous X-Game gold medals & 2007 AST Dew Tour BMX Dirt Dew Cup Champion) even showed up along with Allan Cooke (2002 gold medalist in X-Games) and Colin Winkleman. We also had two riders from England, including Dennis Wingham. Wingham and Steve Nowak both did 540's on the ramp, one over the top of the other. To my knowledge this had only been done once before by two other BMX pros. I remember we received a standing ovation from the audience.