Now that the final events have taken place at the State Fairgrounds, things are going to kick into high gear to get everything ready for opening day. One area of preparation – landscaping – has been in high gear for a while now.
These guys are headed up by Dudley Baggett, the State Fair's landscape manager. Dudley has a long checklist of items that have to be done before the Fair opens in 15 days, including everything from weeding and mulching about 3 acres of landscaping beds to mowing about 30 acres of grass around the property. Not to mention pruning giant holly bushes that are outside of all the buildings, tidying the Flower Show area, getting Field of Dreams ready and adding the finishing touches to the buildings and exhibits in the form of giant ferns, ficus and mums.
Check out our behind-the-scenes interview with Dudley below, and get an up-close look at the detailed work his crew is doing at the Field of Dreams exhibit.
Note: If video doesn't appear, try refreshing your browser.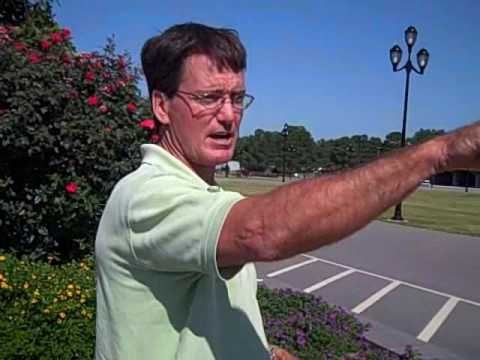 As you walk around the fairgrounds, take a look around and you'll notice – and appreciate – the work of this 11-member crew.
For more "Behind the scenes with…" features, check out these past posts: