What began as a temporary gig helping a friend, has turned into 25 years of service for Carol Turner, the N.C. State Fair livestock office manager. Carol oversees a six-person staff and coordinates with superintendents for each of the animal species during the Fair. For the past several weeks, she has been camped out in the Gate 9 ticket booth preparing for this year's show. Her staff will join her in the Graham Building after Labor Day, where they'll remain throughout the Fair. 
One of the biggest challenges for Carol this year is converting the old entry database to new software. The software, Blue Ribbon, will be used to manage all livestock entries, competitions and reports for the livestock shows, which should make it easier to enter and track winners. I visited Carol last week to see how the conversion was going and to find out more about the 2010 N.C. State Fair livestock shows.
Note: If video doesn't appear, refresh your browser.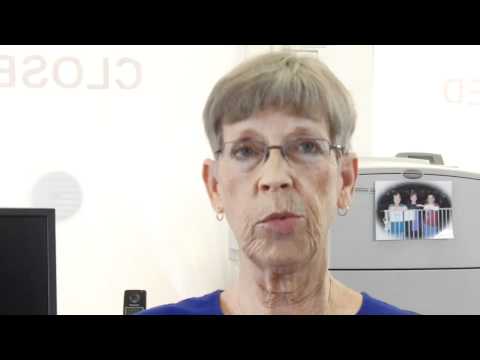 Livestock shows will be held in the Graham Building, Kelley Building, and in the Sheep Tent behind the Expo Center. Grand and reserve champions also will be on display in the Expo Center, along with the State Fair Ark. Fairgoers can see even more animals throughout the fairgrounds at the Rabbit Barn, Poultry Tent, Children's Barnyard and Pig Races. 
If you would like to enter an animal in one of the livestock shows, you can access Blue Ribbon here. To find a complete schedule of livestock shows at the 2010 Fair, check out the judging schedule here.