As of Tuesday afternoon, 18,506 online, mailed, faxed and hand-delivered applications had been received by the entry department and the number keeps growing. There is still time to enter the horticulture and Flower Show competitions (deadline is this Friday, Oct. 1), but other Fair contests stopped accepting entries last Friday.
If you entered one of the contests, you may have talked with Betty Shaw, superintendent for the entry department. Since Friday, Betty and her staff have been working to verify applications and prepare entries for the Fair. We took a few minutes to talk with Betty and find out more about the behind-the-scenes work that goes into the competitions each year.
Note: If  video doesn't play, try refreshing browser.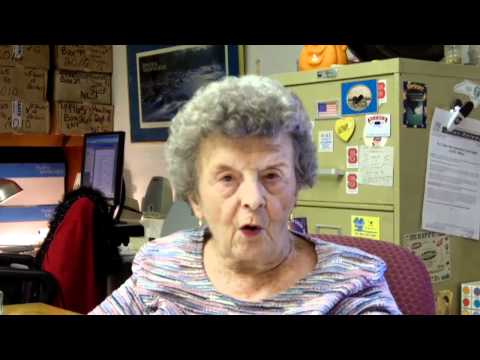 After 19 years, Betty Shaw knows a thing or two about running the N.C. State Fair entry department. Our part-time superintendent has a year-round job that starts in late January with ordering ribbons, pewter plates and trophies. In March, she begins collecting information from the various competition departments and editing the Premium Book for the Fair. By July, things are in full swing and don't slow down until November. Betty finally gets a break in December after the last premium checks are sent.
If you see Betty or any of the entry department staff at the fairgrounds, be sure to thank them for their hard work. More information about this year's competitions can be found at our website, www.ncstatefair.org.