For the past 10 weeks I have had the opportunity to intern with the Department of Agriculture and Consumer Services through the North Carolina Youth Advocacy and Involvement Office's internship program. I was one of 100 college students offered a summer position, and I feel fortunate to have made the cut.
In this short time, I interviewed a rockin' eco hero and a horse complex manager; I saw grown men chug milk and identified a former commodity queen; I covered Blueberry Day and Peach Day; and I discussed how social media is becoming a larger force in all our lives. I even co-produced and starred in a low-budget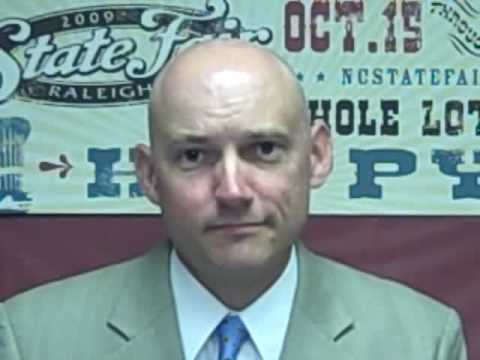 target="_blank">film.
My internship allowed me to meet some of the warmest and friendliest people in North Carolina. They've taught me that the State Fair is about more than the newest deep-fried food. That's important, don't get me wrong, but most importantly it is a celebration of North Carolina's top industry and all the traditions that are part of agriculture in this state.
My internship has come to an end, but like the N.C. State Fair, I'll be back in October.
See you at the Fairgrounds!