For our first Artist Spotlight for the 2009 Dorton Arena concert lineup, we went straight to the source and asked North Carolina country singer Jason Michael Carroll to tell you himself why he's excited to kick off the Fair Thursday, Oct. 15.
Note: If video doesn't appear, try refreshing your browser.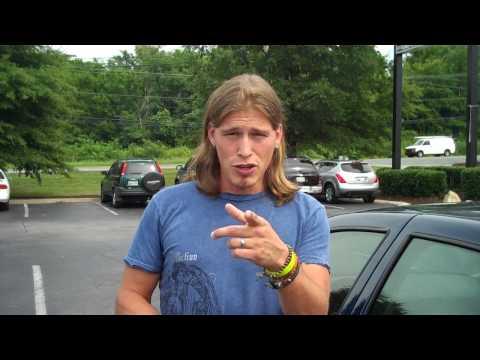 I remember the first time I heard about Jason here in the Triangle. I was a senior at N.C. State, and was in an elective music business class offered by two guys who run a music management company in North Carolina. The pair of them had actually helped the singer get a record deal in Nashville after hearing him play around town, and described the singer as a modern day Randy Travis. Jason's Web site bio explains how he first got his start around the Triangle:
He was an unlikely candidate for the clubs. He was not allowed to listen to secular music growing up in North Carolina. In fact, his father once took him to task for having a copy of Billy Ray Cyrus's first record, but through friends and later at his job in a motor shop, he immersed himself in music and found himself drawn to country. After winning a radio station's karaoke contest, Carroll was asked to join a local country band in need of a singer. He began paying his dues in clubs, and his mother, who was by then encouraging his dream, signed him up for a televised talent show in Raleigh/Durham. He won, and the visibility opened doors that led to [Hootie and the Blowfish producer Don] Gehman.
Jason's North Carolina fans certainly remember his early roots, as evidenced by his Dorton Arena concert ticket sales.  Fueled by chart toppers "Alyssa Lies," "I Can Sleep When I'm Dead," "Living Our Love Song" and "Where I'm From,"  Jason has sold nearly 1,200 tickets, and for good reason: Ticket prices to the show are just $5. Get yours on the Fair Web site for the Thursday, Oct. 15, show at 7:30 p.m.
CONTEST: We know there are some Jason Michael Carroll fans out there. Let us know which JMC song you want to hear most during his Dorton concert. We'll pick one winner at random Friday at noon, and get him or her a neon, tie-dye State Fair T-shirt. Who knows, it's bright enough that Jason just might spot you in the crowd.