Seeing Darius Rucker on Saturday, Oct. 23, is going to be a like a homecoming. Growing up in South Carolina like I did, everyone knew Hootie and the Blowfish and its frontman. Everyone had a "Hootie" story – one of those stories that goes something like, "My cousin was roommates with the dogsitter of Hootie's neighbor," or "I bumped into Hootie in a mosh pit at a house party when I went to USC."
After meeting virtually everyone in South Carolina, except me, Darius Rucker dropped the "Hootie" name and transitioned to country music with 2008's Learn to Live. Songs like "Don't Think I Don't Think About It," "History in the Making" and "Alright" earned Darius a Best New Artist award at the 2009 CMAs.
Darius continues to earn praise from country fans with his latest track, "Come Back Song," which is already moving up the Billboard chart. Here's an inside look at "Come Back Song":
Note: If video doesn't play, try refreshing your browser.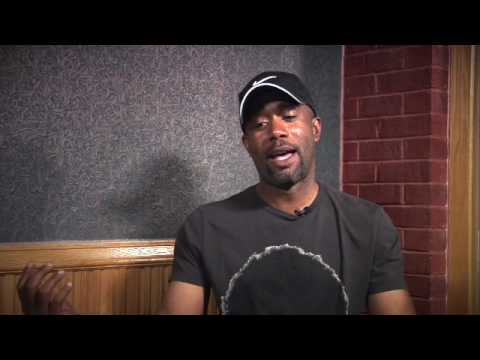 The song is the first from his new album, Charleston, SC 1966, which is available in stores on Oct. 12, only 11 days before he plays Dorton Arena. Tickets for the Oct. 23 concert are just $20 and are available starting tommorrow, Sept. 1, at 8 a.m. from our website.