When Dom Flemons, Rhiannon Giddens and Justin Robinson formed the Carolina Chocolate Drops in 2005, there was no way of knowing the success their old-time string band would see in five short years. The trio began playing with fiddler Joe Thompson at his home in Mebane, and have since gone on to perform at huge music festivals like Bonnaroo and revered venues like the Grand Ole Opry (they will perform for a second time on Tuesday). CCD also has seen its latest album, Genuine Negro Jig, reach number one on the Billboard bluegrass chart and the band has even starred alongside Denzel Washington in 2007's The Great Debaters. 
Here's a look at the band's beginning from their website: 
When the three students decided to form a band, they didn't have big plans. It was mostly a tribute to Joe [Thomspon], a chance to bring his music back out of the house again and into dance halls and public places. They called themselves The Chocolate Drops as a tip of the hat to the Tennessee Chocolate Drops,  three black brothers Howard, Martin and Bogan Armstrong, who lit up the music scene in the 1930s. Honing and experimenting with Joe's repertoire, the band often coaxed their teacher out of the house to join them on stage. Joe's charisma and charm regularly stole the show.
Joe's charisma might have stolen early shows, but it's the band's interpretation of Joe's music and others that's stealing shows today. The latest tracks range from old-time standards like "Cornbread and Butterbeans" to reinventions of Tom Waits' "Trampled Rose" and Blu Cantrell's R&B single "Hit 'Em Up Style" — shown below from a recording at WDVX's Blue Plate Special in Knoxville.
Note: If video doesn't play, try refreshing browser.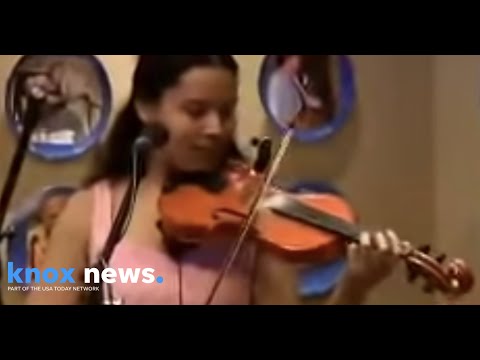 The Carolina Chocolate Drops play Dorton Arena on Sunday, Oct. 17, at 7:30 p.m. Tickets for the show are just $5, and a limited number are still available at our website.