As a first-time homeowner (and subsequently, first-time mortgage payer), I like to save a buck wherever I can. Trust me when I say the best way to save money on admission and ride tickets to the State Fair is buying your tickets early. And, if you're looking for a front-row seat to one of the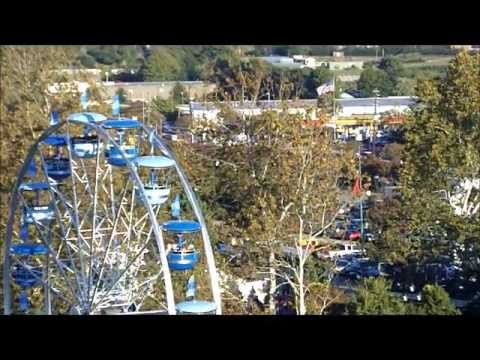 target="_blank">Dorton Arena concerts, you're definitely going to want to be in front of a computer when tickets go on sale Monday at 10 a.m. Tickets to grandstand events will also be available on Monday.
We want your ticket-buying experience to be as smooth as possible, so here are some tips to have a stress-free experience:
BE PATIENT! Things may run a little slow, but your order won't time-out.
While you're waiting, check our Twitter and Facebook pages Monday morning for a special promo code to save an additional $2 at check out. The promo code is good Monday only.
You'll see  buttons when it's time to go on sale. Note: It doesn't matter what time it is on your computer. The tickets go on sale when the Etix server says it is 10 a.m., so it may be a few minutes earlier or a few minutes later than 10, based on your computer clock. But keep in mind that if you refresh too often, your computer may cache the page and not actually refresh. Check your browser settings to clear the cache if you still don't see the "Buy Now" buttons.
You'll want to choose your concert tickets FIRST. Then go back and buy your admission and ride books.  (Admission is NOT included in the price of the concert tickets.) And don't forget about the Early Bird Special: if you buy at least $40 in purchases before convenience fees, you'll earn a free admission ticket. (More information on the Early Bird Special program here.)
Have your credit card ready- we can only accept MasterCard & Visa. Don't type spaces or dashes as part of your credit card number. Also, you'll need to know your credit card's security code, so go ahead and identify that ahead of time.
If you aren't happy with the seat selection, you can try to check back a little later as better seats MAY be released. This is because a seat selection is held for at least 5 minutes. If a purchase isn't completed, or if a credit card transaction is not approved, those seats will be re-released into the general pool of tickets available for purchase. WARNING: You are not guaranteed better seats if you wait because it depends on whether or not people go through with their transactions or not, so try this tactic at your own risk!
There is no limit on the number of concert tickets you can purchase (unless you are buying more than 99, in which case you need to contact us directly.)
Lastly, everything is processed through our great ticket partner, Etix. So if you have problems, they are going to need to help you out. Here's a link to their support page.