Congratulations to Kris Thomas from Greenville, whose country song won top prize in the $5 Footlong Song Challenge today at the Kitchen Craft Waterfall Stage. Thomas beat out four other acts to win $500 Subway gift card and tickets to see Anoop Desai in concert at Dorton Arena on Thursday, Oct. 22.
Nicole Griffin and Lindsey Barfield, both of Raleigh, who sang a bluegrass duet on the wonders of Subway and the N.C. State Fair, came in second place. They'll share a $250 Subway gift card.
Check out all of the contestants' performances – including Austin Moss, Paulette Hernandez and Emily Dionne – below.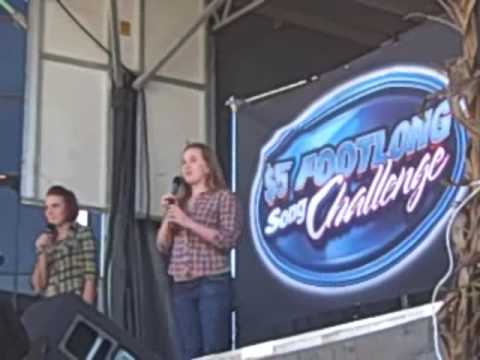 Congrats to our winners, and a big shout out to the G105's Bob and the Showgram crew for its spot-on Randy, Paula and Simon routines.