Warning
: file_get_contents(http://vimeo.com/api/v2/video/78121024.php): failed to open stream: HTTP request failed! HTTP/1.1 404 Not Found in
/home/customer/www/deepfried.ncstatefair.org/public_html/wp-content/plugins/smart-youtube/smartyoutube.php
on line
1217
It's been about a month since the gates closed on the 2013 N.C. State Fair. And the countdown clock says we are still 327 days away from when the 2014 fair opens. So to miss the fair a little less, I found two of our favorite fan-created videos from the fair. They are both great and have equally great soundtracks to go along with them. Enjoy!
A view from a Go-Pro from the Silver Feather Sudios blog:
Fairgoer David Huppert (@hupdiggs) managed to hit up most corners of the fairgrounds.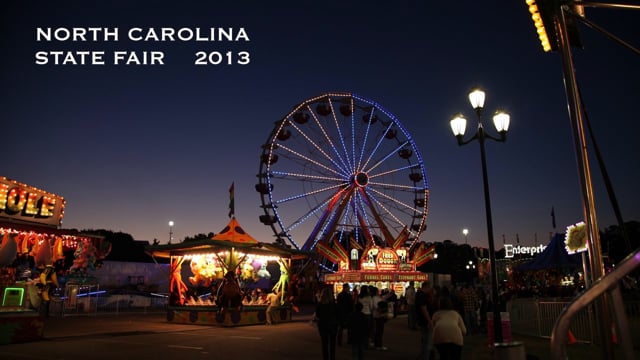 Happy Friday!